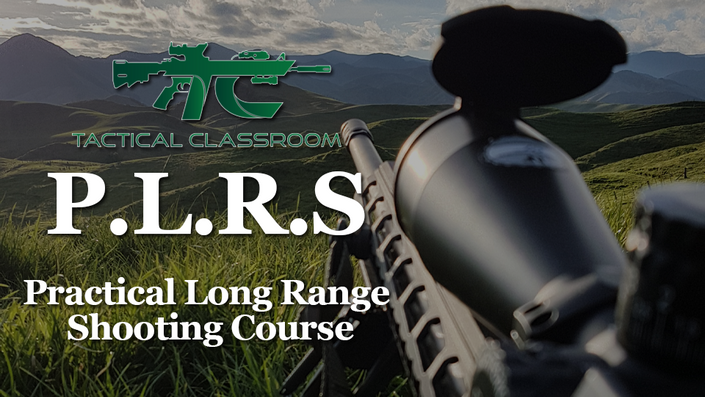 Practical Long Range Shooting Course (P.L.R.S)
Learn how to shoot targets at 1000y and beyond...
This course is closed for enrollment.
Hi folks…
If you are reading this, or watching the video above, I'm going to assume that you want to know how to improve your long range shooting skills…am I right?
If so, you are in the right place as I can help you achieve that…heck, it's my job! It's what I do for a living…
In fact, helping people to achieve their shooting goals is why I started Tactical Classroom in the first place!
Before I let you know what exactly it is that I can do for you it's only fair that I share a little bit about myself with you and WHY I do what I do.
So…my name is Jeremy Geurtjens and I am the Owner and Founder of Tactical Classroom Ltd. My background is Tactical Law Enforcement. Specifically, I worked in Counter-Terrorism, Sniper/Counter Sniper, Close Protection and other High-Risk Tactical Policing roles.
I was born and raised in rural New Zealand and have been shooting since I was knee high to a grasshopper. So… it's safe to say that I am incredibly passionate about all things firearms. So much so that it shaped my career choices right from the start. Well, that and a really strong desire to help people.
During my career in Law Enforcement I was lucky enough to undertake some of the best training available and once I left I realized that recreational shooters could benefit A LOT from what I had learned and so I decided to give them that opportunity.
At the end of the day, I really just want to pass on my experience and knowledge to others so as to help them achieve their own shooting goals, whatever they may be.
So now that you know a little bit about me, let's talk about how I can help you to achieve your shooting goals.
As I mentioned above, I trained as a Sniper and so it's fair to say I have a fairly good idea of what it takes to make hits on targets at long range, especially in "practical" or "real world" environments so I can help.
First, let's talk about some of the most common reasons people miss. They are:
Making poor equipment choices…

Not having the rifle setup correctly…

Poor application of the Fundamentals of Marksmanship…

Little to no understanding of how to deal with the Wind…
I can help you with all of these thing and more…
Something you need to remember at this point is that I wasn't always a Sniper or a Firearms Instructor. I started in the exact same place as you are in right now! I have dealt with the same frustrations you are having.
At the end of the day, the only difference between you and I is the fact that during my career I got access to quality training. This means that your problem is simply a lack of training…or at least QUALITY training!
This is good news because it means that this "problem" is easily fixed. All you need to improve your skills is access to quality training material.
Now, before you run out and buy the first training program or course that you see you need to know that not all training programs are created equal…
Some are terrible and are not designed to ensure that students can easily reach their full potential.
So, let me explain what you should be looking for when it comes to training material.
When you are looking for quality training material, whether it be in books, DVD's, online courses, or In Person courses, the thing they ALL need is proper structure. In addition, they must accommodate different learning styles because everybody learns differently.
A "one sizes fits all" type program simply won't work. It may work for some, but it won't work for others and so you want to avoid training material that follows this approach.
So basically, I want you to understand that you CAN achieve your shooting goals as long as you are prepared to invest in yourself and choose training material that is of a high standard and meets or exceeds the aforementioned criteria.
If you follow this simple advice and choose the right training material then you will:
Increase your hit probability at long range, which is what it's all about…

Learn skills and gain knowledge that you can pass on to friends, family, or future generations…
All you need to achieve these things is QUALITY training…
Now, for the record, this could be one of my books, online courses, or in person courses or it could be with someone else entirely!
I'm happy as long as you are happy. If you are achieving your shooting goals, then I'm happy for you and I wish you all the best.
If you take my advice and choose training material that is of a high standard, then you will be fine.
So how do you know what to look for in a training package?
Well, the thing that makes a training package (in whatever form) ideal for not only different learning styles but also ideal for people with varying levels of experience is the structure.
A training program should follow the internationally recognized teaching principles of EDIP.
Explain – Explain the skill/s, explain how to do it, and explain the reason why it is done that way…
Demonstrate – Demonstrate the skill/s to be taught…
Imitate – The student imitates the skill as it was explained and demonstrated…
Practice – The student practices the skills until he/she masters it…
That's it.
It is an extremely simple process that has been proven to work time and time again but as I said, a lot of training material fails to follow these principles.
Now, you may be thinking…well that looks great but what if I need clarification on something?
What if I am trying my best but am still struggling?
Well, you need training material that allows you to speak with the instructor directly.
This is where DVD courses and books fall slightly short. Don't get me wrong, you can learn a lot from these but if you do get stuck, there is nobody to help you out.
So, to avoid this pitfall with my online courses, I make myself available to my students.
For instance, my online based Practical Long Range Shooting course (PLRS) goes further than traditional learning methods as students get direct input & assistance from me. This is a pretty impressive feature and one of the things that separates my PLRS course from other training providers.
Other things to look for or consider when choosing a training course are:
Updates - Does the course offer updates (free or paid) so the information is always current?

Price – Is the course prohibitively expensive? Are there on going costs i.e. is it subscription based?

How safe is your investment? Is there a guarantee?
Now, as I said right at the start, my get a buzz out of teaching other people how to improve their shooting skills, especially the long-range stuff. So, I created my online based PLRS course so that anybody (as long as they have a stable internet connection) can improve their long range shooting skills.
So, if you are serious about improving your Long Range Shooting skills and decide to train with me via my Practical Long Range Shooting course (PLRS) you will learn…
Strategies for Wind…

Range Estimation…

Marksmanship fundamentals…

Skills Enhancement Drills…

Moving targets…

Uphill/Downhill…

And a whole lot more…
Another great benefit of the PLRS course is that the course is "live", meaning it will evolve over time. As new information comes to light or advancements in training are introduced, they will be added to the PLRS course.
Another benefit of my PLRS course is that you get lifetime access!
That means all future updates etc. are FREE and if the course moves to a "subscription" based service at a later date, as a "Lifetime" member you avoid this.
In terms of price, at only $250 my PLRS course is very affordable, allowing anybody to access quality training at a fraction of the cost of "in person" courses.
Think about it for a second…unless you live next door to the range where the course is being held you will likely need to pay for accommodation, ammunition, travel etc. So, a weekend away training will likely cost you THOUSANDS of dollars!
With PLRS you have the benefit of being able to train in your own time, whenever it suits you.
If you forget something that was covered earlier in the course, you can dive back in and refresh yourself.
This is a whole lot cheaper than going back and doing another "in person" course to refresh your skills.
Speaking of cost, your investment is safe because I offer a full money back guarantee on all of my courses. That means that if you enrol in the PLRS course but decide within 14 days that it isn't for you then you can simply get in touch with me and I will give you a FULL REFUND!
So, that is it…
What this all boils down to is…how serious are you about improving your skills?
I can help you to achieve your long range shooting goals if you enrol in my PLRS course so, if you are serious about improving your long range shooting skills ENROL NOW and let's make a start!
Testimonials...

"Thank you for your insightful videos. I really enjoy your patient and deliberate approach." - Clint S.
"Good data, sound formulas, clear presentation. Great job." - James T.
"I learnt more from this video than all the other material I read. Thank you." - Fernando O.
"A great video, well presented, and I learnt a lot from it. Thank you." - Tony H.
"Excellent communication and content. I've watched a 1/2 dozen videos on this subject and yours is the only one that broke it down & made it make sense." - Waylon S.
Your Instructor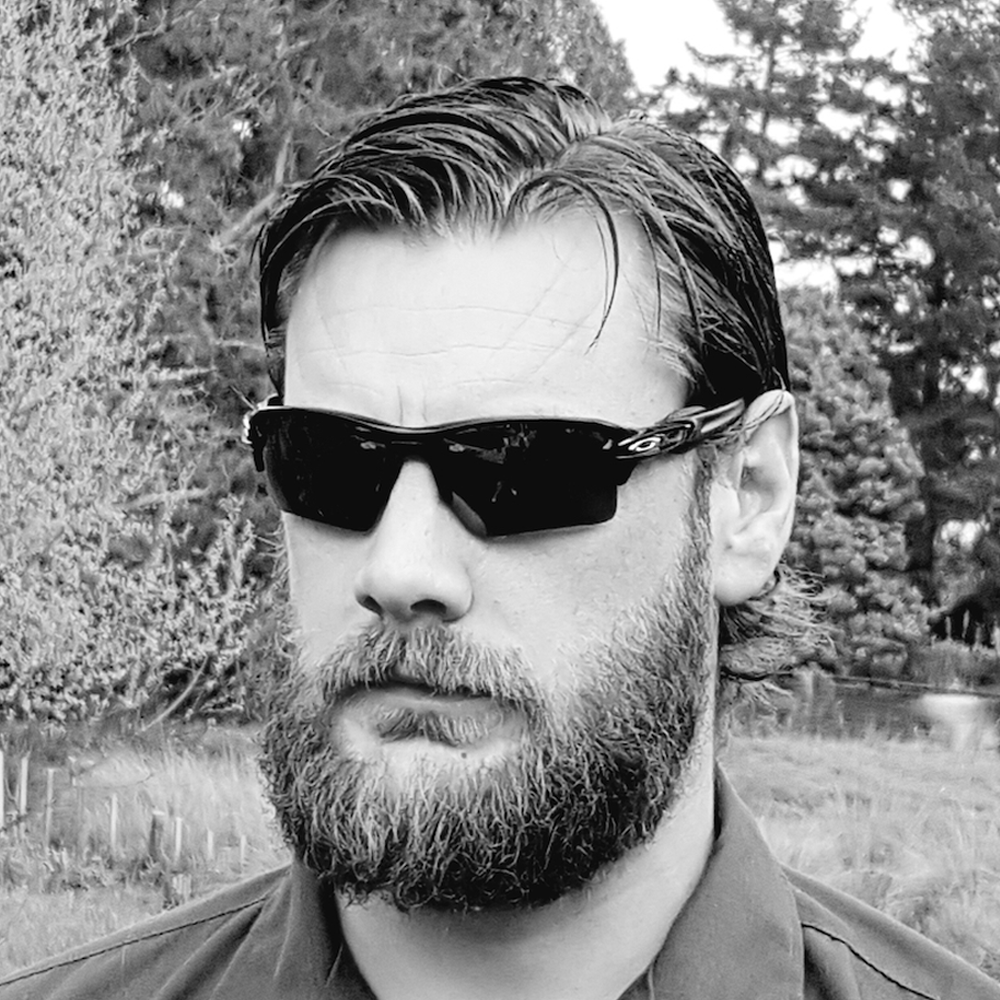 My name is Jeremy and I am passionate about all things firearms, and have been an avid shooter since I was a child.
I have a Tactical Law Enforcement background, spending years honing my skills as a member of a Full-Time Counter Terrorism team.
Although I draw on that experience as an Instructor, I won't be drawn into specifics about my previous role.
I'll use an example to explain my reason/s for not doing so.
In professional sport, just because a person is considered a very good "player", it doesn't necessarily make them a good coach.
I believe the same principle applies to firearms coaching.
Just because a person has excellent firearms handling skills and is capable of performing at the "high end" of Tactical, Military, or Competition shooting it doesn't mean that they will be any good at "teaching" those skills to others.
I have completed Adult Learning/Education courses in addition to my Firearms Instructor Course to better understand how students learn and I believe that the training provided here at Tactical Classroom is world class and importantly, suitable for everyone.
I look forward to working with you.
Course Curriculum
Introduction
Available in days
days after you enroll
Safety
Available in days
days after you enroll
Nomenclature
Available in days
days after you enroll
Frequently Asked Questions
What is Long Range Shooting?
In my opinion, Long Range Shooting is the ability to shoot a rifle to the full extent of the supersonic zone. So..."Long Range" really depends on the rifle and projectile. We can shoot further...but that is generally referred to as Extreme Long Range Shooting.
Because this course is online based, does this mean that the course content is at a "basic" level?
Not at all.... This course is comprehensive and covers everything you need to know to be able to shoot Long Range. All you need to do is absorb the information, and then put it into practice (i.e. PRACTICE and bring you A Game!). And...if you get stuck, I am available to answer your questions or clarify anything you don't fully understand. Each lesson has its own Q&A comment section to allow students to ask questions or leave comments and allows me to answer these questions or respond to the comments.
Is this course suitable for absolute beginners?
Yes. We cover everything from selecting a capable factory rifle, safe handling of that rifle, and of course all of the theory and practical knowledge required to shoot Long Range. However, if you are a complete beginner you should expect that it will likely take you a little longer to achieve your Long Range shooting goals than somebody who comes to the course with prior shooting experience.
Is the course taught in MILS (MRAD) or MOA?
MILS and MOA don't really matter because the PRINCIPLES of shooting long range are exactly the same. The MIL/MOA difference that seems to concern people is with DOPE (the firing solution adjustments) and Range Estimation (Yards and Meters). In this course, you choose the setting in your ballistic solver to reflect MIL or MOA...whichever you choose and so the DOPE will be in that format. I do not TELL you that you must work in MILS or MOA...the choice is yours. With regards to working in yards or meters, when you are "ranging" using your reticle, you'll be using the appropriate formula (I'll give you formulas in MILS and MOA). For example, if you shoot MOA...use the MOA formula I provide. So...it doesn't matter whether you work in MILS or MOA. You can progress through the course using either system.
The course has a lot of theory lessons. Why is that?
Yes it does...and for good reason. There is a lot of "science" involved in sending a little bullet a LOOONG ways downrange with any degree of accuracy, and at the very least I believe that a shooter needs to have an "appreciation" of what it takes. You don't need to know ALL of the science or the formulas...you just need to know how and why certain things affect the bullet in certain ways. Here's an example... When I first "dabbled" in Long Range Shooting (i.e. before I trained as a sniper) I had good days...and plenty of not so good days. And when I was having one of those "not so good days" I got frustrated that I couldn't explain the reason for those misses. The reason was simply because I didn't understand the theory/science behind Long Range Shooting. Once I had a appreciation of the "science"...I knew how (and why) certain things affected the bullet and I could explain the reason for those misses. So...I included the theory elements to increase a students depth of knowledge and so they are better able to "explain" or understand why their shot missed
I can already shoot to 1000y. What benefit is there for me?
Good question and it depends... Do you expect (and usually achieve) second round hits at 1000y with your rifle? If so...I suggest you have all the skills you need as it is and you just need more range time/practice to continue to improve. As such this course is not for you. HOWEVER...if you are one of those guys that "walks" their rounds on based on observed bullet impacts (splash) and it takes you about 5 rounds to start hitting the target then I believe you will benefit from this course.
When does the course start and finish?
The course starts now and never ends! It is a completely self-paced online course - you decide when you start and when you finish.
How long do I have access to the course?
How does lifetime access sound? After enrolling, you have unlimited access to this course (including all future updates) for as long as you like - across any and all devices you own.
What if I am unhappy with the course?
We would never want you to be unhappy! If you are unsatisfied with your purchase, contact us in the first 14 days and we will give you a full refund.
Invest in YOURSELF...
Take your training to the next level...
Learn how to shoot to 1000y and beyond NOW!
Click Enroll NOW!
This course is closed for enrollment.